May 2023 release notes
Check out what we released to the Productsup platform in May 2023.
At Productsup, we are continuously working to offer you the best P2C experience. See the updates and new features we released to the platform in May 2023.
Platform features and updates
Overview of the site scheduling details
The Site Scheduling feature lets you schedule your sites to run automatically at any interval. If you want to see the details of each schedule, you can do it now in the Site Scheduling tab.
Select the necessary schedule from the list, use the downward arrow (˅) to open it, and get the schedule overview that includes:
Starting hours and minutes of the schedule

Ending date and time

Daily frequency, if available

Schedule status.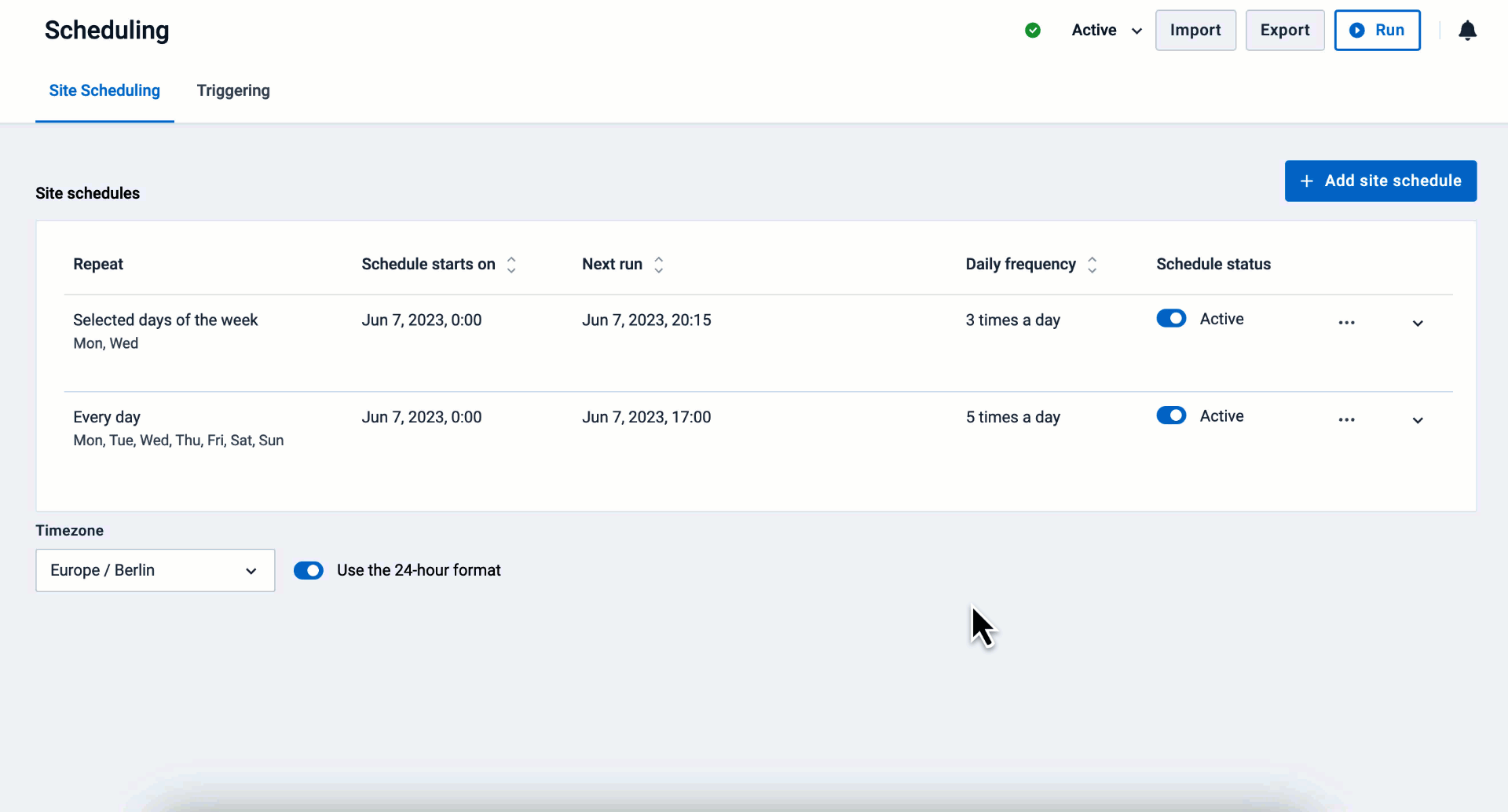 See Set up scheduling and triggering processes in Scheduling for more information.